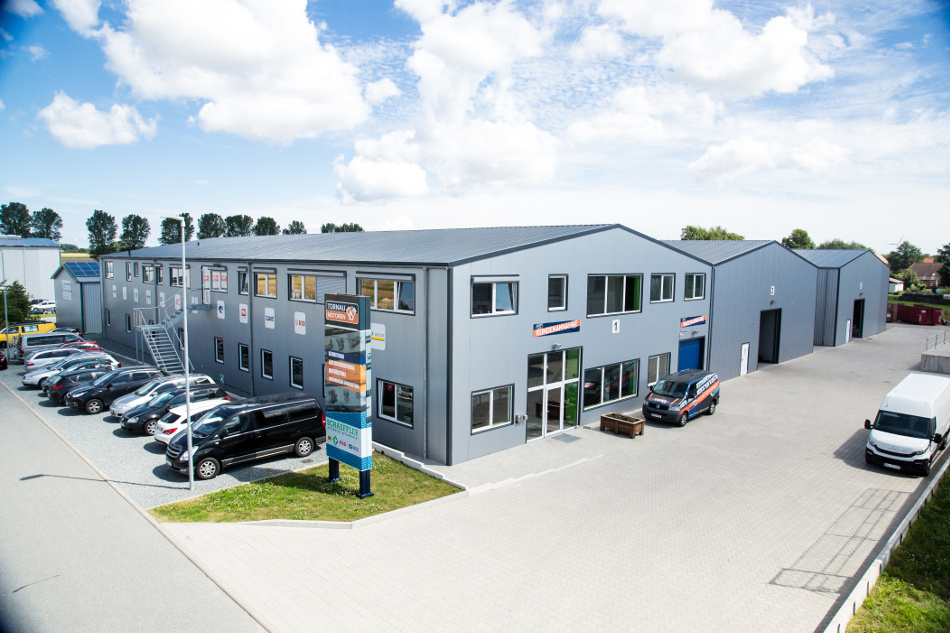 Brief History - History
1991: The company Tornau-Motoren was founded by Mr. Axel Tornau (Einzelkaufmann) with seat on the farm / farm of the parents in Jahnshof. The commercial activity initially consisted in the repair of internal combustion engines of all kinds.
1993: first hiring a new employee
1997: New construction in own contribution, as well as relocation of the company into the industrial estate / Heidekamp 2 in Jahnshof. In addition, two new employees will be hired.
2000: Attachment Billing and Warehouse Space Three more people are hired.
2002: further extension of a warehouse Additional employee settings will follow.
2005: Construction and purchase of an additional warehouse near the head office
2007: The first deals with the purchase of new engines will be made with over stocks with VW Mexico via trading partners in California. Over the next few years, further collaborations with business partners in Europe and Asia followed, which still exist today. This has broadened the business of trading in new engines, which now accounts for a large proportion of our business.
2009: New construction and move into a third warehouse near the head office Meanwhile, the workforce has grown to 12 employees.
2011: Due to the enormous demand for new engines, the field of repair of all engines as well as the serial production of selected engines in the areas of automotive, commercial vehicle and industrial engines has been expanded. In addition, the business area was expanded through trading in engine parts.
2015: Completion and move into a new, company-owned building in Oldenburg in Holstein. Altogether, 4,000 m² Flats in Oldenburg and externally 900 m² in Jahnshof as storage area. The number of employees has now grown to 27 employees.
2016: Another warehouse was built and the new merchandise management system with live connection to our ebay shop is now in use. The number of employees has grown to 32 employees.
2017: The new online store with automatic stock check went online. The number of employees has grown to 41 employees.
2018: The number of employees grew to 55 employees. The export business was further expanded.
2019: We have renamed. From Tornau Engines e.K. became the ATM Tornau Motoren GmbH & Co. KG